Career Development and Relaunch
Find clarity. Align Values. Take action.
Do What you Love. Love What you Do.
Want to align your work with your values and passions?
Not taking action because of fear and limiting assumptions?
Want to play bigger and have more visibility in your current role?
Feeling stuck and don't know where to start?
Struggling to set boundaries and say No?
Ready to stop letting your career "happen to you" and take charge of what's next?
Want to develop better relationships and build sponsors and advocates at work?
Your Path, Relaunched
Whether you want to switch roles within your company — or want to reinvent your career altogether — I can help you. My clients range from mid-career professionals and executives on the cusp of change to moms looking to re-enter the workforce. But here's what my clients have in common: they're all smart, motivated people who want to invest in self growth to find clarity and take action. My unique, hybrid approach of coaching and thought partnership provides you with the tools you need to chart and launch your new path
"I believe you can find work that you love, work that means more than a paycheck (and yet still supplies one), and work that allows you to integrate your family life. The "ladder" as a career metaphor is no longer relevant – there are twists, turns, and sometimes pauses. There is no time like the present to relaunch your path!"
The Path Relaunch Program
Navigating change is confusing and stressful. You need guidance, support and structure. From in-depth values exploration to actionable personal marketing and job search strategies, we will partner with you to move from confusion to clarity as we define and chart your new path. Our work together may include any or all of the following four phases of the Path Relaunch Program.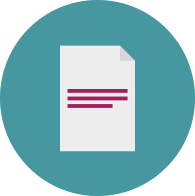 ASSESS
Survey: Our partnership begins with an assessment of your vision, values, skills and priorities. Using our unique, in-depth Pre-Coaching Survey coupled with our proprietary Values & Priorities Matrix, we work together to identify the elements that will be most significant for a successful career path for you.
Evaluate: We take stock of where you've been – we help you mine your past experiences to locate the gems that will appeal to future employers and also brainstorm how your skills might translate in ways you might not previously have imagined.
Map: In the "Assess" phase, we help you navigate the tricky process of mapping out a career path that's a good fit on multiple levels, so your career journey can proceed efficiently and successfully.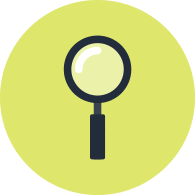 EXPLORE
Analyze: We perform an in-depth analysis of your skills and experiences, and we brainstorm opportunities for you to leverage the skills you love to use (not just the skills you're good at!). we help you determine if any of your skills need to be "leveled-up" to achieve your goals. If your skill-set needs a touch up, we advise you about the most practical and efficient methods for gathering education and experience.
Experiment: Our "Explore" phase also includes opportunities and encouragement for experimentation – sometimes, the best way to determine if a particular career is a good fit is to find a way to try it out whether through volunteering, freelance opportunities, or internships.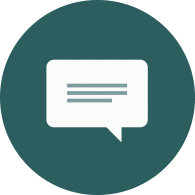 LEARN. PRACTICE. IMPLEMENT.
Research: We'll help you look beyond job boards to implement a proactive plan to locate career opportunities that are the best fit for you. You'll learn how to research companies and industries so you're educated and informed – making you the leader in your own career journey.
Network: Our sophisticated networking strategies will get you traction in your targeted industries. Networking—not job boards—is where most jobs are found. You'll tap into your natural curiosity to make and leverage connections and build advocates. We'll prepare you for informational interviews so they feel natural and fun and not like "schmoozing."
Market Yourself: We'll help you develop your brand and communicate your story in a concise elevator pitch. You'll learn how to create a targeted resumé and cover letter that highlight your relevant skills for every opportunity, and we'll show you how to broadcast your unique value proposition with a powerful LinkedIn profile.
Nail the Interview: In order to land a job in today's competitive marketplace, you need to know what the employers are looking for. We provide you with the tools you need to make a memorable impression and highlight why you're the best fit for the job. Drawing on Jennifer's own experience as an ace interviewer as well as years of coaching hundreds of MBA students vying for some of the most competitive jobs, interview preparation is a Path Relaunch specialty. Please visit our Interview Coaching page to learn more>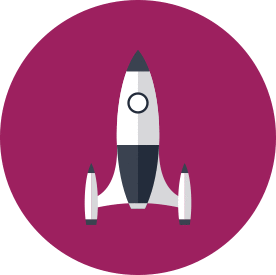 LAUNCH!
Negotiations: We'll teach you how to evaluate different offers, assess whether they align with your values and goals, counter effectively to a formal offer of salary and benefits and more.
On-the-Job Success Coaching: Whether you're new to the job or striving for the next promotion, we'll help you be 100% effective. Together, we will evaluate your job description and performance evaluations and develop an action plan so you can make an impact and add value. We also support you in developing strategies to build your network internally so you can build advocates and sponsors.
Creating your Own Work: If self employment and entrepreneurship calls, we will work with you to bring clarity and structure to your idea, devise a plan, brainstorm and research opportunities. With Jennifer's years of business experience, you'll not only get a business advisor, but a thought partner and mentor.
Benefits of working with Jennifer
Coaching is one of the most effective and efficient ways to navigate the ambiguity and confusion of change and to accelerate your progress.  I know, because I received coaching through several job transitions — it helped me to not only gain the clarity and courage to make big changes, but also to avoid missteps and mistakes. With me you'll get a coach, mentor, strategist, thought partner, advisor, teacher, and accountability partner. Here are just some of the unique benefits of working with Path Relaunch:
Hybrid approach of coaching and advising:  With me, you get a "double whammy" because i work with you on two levels at once: coaching and advising. Drawing from my extensive background as a business leader, certified professional coach, and career advisor to top MBA students, I work with clients along multiple  levels to accelerate results. As a coach, I will help you clarify your values and "get unstuck," helping you gain insights into any beliefs or perspectives that may be standing in your way.   On the advising level, you'll receive high-impact, expert job search strategies and skill development that produce real-world results.  Combining the "get unstuck" aspects of coaching with the "hands on" tactics of advising is a powerful combination that will move you to clarity and action most powerfully.
An Accountability Partner: We all get more done when we are accountable to someone. The dynamic of the coaching partnership encourages accountability – you'll move faster and more effectively with me to help you stick to your goals. After each session, I will give you homework and action items so you stay focused and on track.
Access to guides, templates, and exercises I have developed:  You'll receive highly effective materials developed from my experience coaching and teaching job search strategies and ace interviewing tactics to hundreds of MBA students across competitive industries.
Email access and MP3 recordings: Audio recordings of our phone meetings (if meeting by phone) will enable you to refer back to our sessions and move toward your goals more effectively. My clients tell me this is especially priceless when I am giving feedback on our mock interviews and mock networking interactions.  You will also get access to me via email in between sessions for urgent questions, aha moments, and any updates you want to share with me.
I hired Jenn as my career coach to guide me on all aspects of my career transition. I am amazed with what I achieved within just a few weeks of working with her. I have worked with a number of coaches and advisors over the past decade and can say that Jenn is in my top 2%. She helped me better understand the job market, shape my personal/professional story and prepare for rigorous interviews. Jenn's ability to listen really takes her to the heart of her client's needs, strengths and areas of opportunity. Working with her definitely gives me an advantage over my competition when it comes to positioning myself in the marketplace and arms me with the confidence I need to reach my professional goals.
Emilie Rosenvallon
Not only is Jenn brilliant, professional, and just plain cool, but she has an incredible ability to quickly assess clients and relate to them well very shortly into the first meeting.  I had spent numerous hours and dollars on other career coaches, and Jenn quickly set herself apart.  With a balance of keen intuition and intelligent questions, She was able to understand my challenges, help me step back, and figure out what I want five years down the line. We were then able to plot a logical and reasonable course to get there, providing a balance between present expectations and future hopes.  In very certain terms: Jenn has been one of the few people in the world who has been able to get through to me.  I would recommend her to anyone.
Nick Gold