Ace the Interview
Stand Out. Show your Value. Get Hired!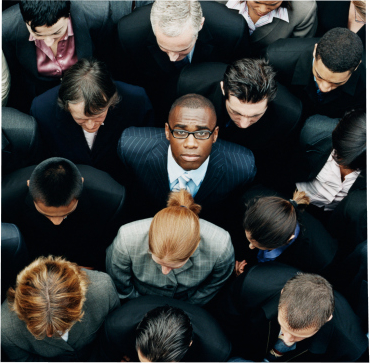 Prove That You're The Right Choice.
You did it—landed an interview! But so did many other candidates. How do you communicate that YOU are the only real choice for the role?
With a deep understanding of what employers are looking for across a diverse range of industries and functions, Path Relaunch prepares you to shine in your interviews. You'll gain valuable practice in mock interviews, using actual questions top companies are asking candidates today. You'll receive constructive feedback that's personalized and actionable, with a focus on meeting the employers' requirements. And you'll arrive at your interview fully prepared and confident. Rise to the top of the candidate pool with Path Relaunch interview coaching today!
"I've successfully navigated some of the most rigorous interviews at top companies like Bain & Co,  J.P. Morgan,  J&J, and many others, and have taught hundreds of MBA students to do the same. I love helping people communicate their story to showcase their passion, skills, and value."
Arrive at the Interview Fully Prepared. It Starts with Understanding the Employers' Perspective.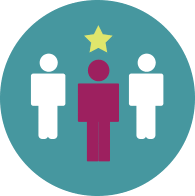 Are you a good fit?
What is the organization's culture, and how do you show them you belong? You'll build relevant stories and practice answering challenging behavioral questions, proving that you're the perfect solution for their needs. I help you:
Develop structured, concise, memorable stories illustrating your impact and relevant achievements.
Practice fielding tricky interview questions gracefully, avoiding common pitfalls.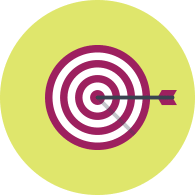 Can you do the job?
Does your experience line up with their requirements? With Path Relaunch, you'll learn how to highlight your transferable skills, and demonstrate your competencies. I help you:
Identify your relevant strengths and skills for your target opportunity and explain how your experience aligns with a role's requirements.
Develop strategies to answer business case questions, demonstrating critical thinking and ability to "do the job". Our specialties include management consulting and marketing case interviews.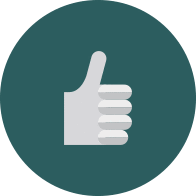 Do I like you?
When all else is equal, employers hire the candidate they like. Path Relaunch helps you refine your interpersonal skills, connect with your interviewer and make the best impression. With Path Relaunch you'll:
Develop strategies to engage and connect with the interviewer and every contact along the way, demonstrating your "likability" factor.
Learn how to "sell" yourself without appearing overly confident or boastful.
Enhance your confidence and executive presence.
Working with Jenn has been a wonderful experience. She helped me rephrase my behavioral interview answers in a more succinct  effective way, while retaining the essence of who I am. With case questions, she was able to give a logical structure to my answers while also help me talk more like a marketer and show my consumer insights, which really paid off in interviews. She also helped me prepare for unexpected questions, by doing multiple mock interviews. Because of her expert help and support throughout the application and interview process, I received an offer from my dream job. I would highly recommend Jenn to everyone!
Breeana Bey
My interview preparation with Jenn was critical to my recruiting success and multiple offers from Microsoft, Amazon and other tech companies. She helped me craft stories that would highlight my leadership and interpersonal skills, as well as my ability to handle adversity and failure. She also was incredibly helpful in teaching me a structured, yet creative thought process for answering interview questions geared at tech marketing…that was a large part of my success.
Jason W.
Jenn did an excellent job preparing me for my McKinsey case and behavioral interviews. She brings the perspective of having worked at a top-tier consulting firm as well as in MBA career advising and knows exactly what the consulting firms are looking for. She was very effective in helping me develop more articulate, concise and impact-driven answers that ultimately led to a full-time job offer with McKinsey!
McKinsey Consultant