Jennifer Bevan
My Story of Transitions and Relaunches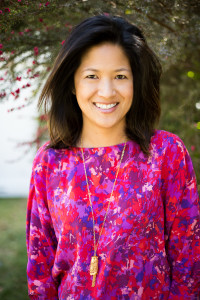 Welcome!
If you've stopped by my site, I'm guessing you may be on the cusp of a change. You may be confused or daunted about what steps to take next. I want to tell you: I've been there, and I'd like to share my personal story with you. Early in my career, I nabbed every uber competitive job any hard-charging MBA would want: investment banking – check, management consulting – done that (two times), brand management – check. These were all coveted roles at prestigious Fortune 500 companies which at the time was something I thought I wanted, but deep down I knew something was amiss. I was letting what I "should" do determine my path, rather than what I truly wanted.
Let me back up – In 2001, I earned an MBA from Wharton and immediately landed a highly sought-after role at the prestigious consulting firm Bain & Co. When I got the offer, I felt like I had just conquered the world. I was one of a few chosen to work in the San Francisco office out of dozens of my classmates who applied. What else could I want? Outwardly I had "made it," but inside I was beginning to see that skills that I excelled at– left brain analytical and quantitative work — wasn't translating into career happiness. Add to that the 80-hour work weeks, and I woke up most mornings with a knot in my stomach. Even one of the happiest moments of my life – my engagement to my husband, Tom – was overshadowed by client demands and work that had to be done yesterday.
A New Path and New Skills
A year into my supposed dream job, I knew it was time for a new path. I moved to Los Angeles to join Tom and embarked on a job search seeking roles in marketing that would bring a balance of analytical and creative skills. This proved to be a challenging transition – I had few contacts in L.A. and zero marketing experience. Recruiters rarely answered my emails.
Through lots of research and networking, I eventually landed an interview at Neutrogena. I had always been great at interviews, and this time was no exception. I was able to demonstrate my passion and fit for their company and products, and also show how my previous roles in banking and consulting could translate to marketing. It was a tough sell, but soon they saw how a former MIT engineer could actually be a marketer — in the beauty industry no less!
Landing the Neutrogena role was a feat (I was told I was the first person to be hired into the brand management group without a marketing background), and I thrived in my new job – I got to be analytical and creative, and I enjoyed running a mini-business in my division and seeing the fruits of my labor on the shelf. The lifestyle, too, was eons better than in consulting – I could knock-off at 8 p.m. instead of after midnight.
Then, in 2004, everything changed. I became a mom.
My Path: Relaunched
Suddenly, getting home at 8 p.m. didn't seem so "wonderful" anymore. I had always envisioned "having it all," but in my new reality I saw that there had to be choices. It was an agonizing decision, but I ended up leaving my brand management job to focus on my son, DJ. I was a stay-at-home mom for 2 years and while I cherished the time with my son, I was also experiencing an identity crisis. I had always valued my professional accomplishments, and here I was consumed with poopy diapers, mommy groups, and nap schedules.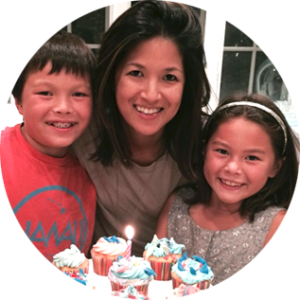 A new path needed to be forged: I knew I didn't want to return to a demanding corporate role, but I also knew I needed to find work that I could balance with my new role as a mom.
It was time for another Path Relaunch. And this time, the focus would be different. This time, I needed to seriously consider what I had always enjoyed doing because the stakes had changed – now I was measuring the quality of my time at work against time away from my son. I took some time to step back and reflect on my priorities and passions.
I remembered that in investment banking and consulting, my performance reviews consistently praised my "soft skills" (my ability to connect with colleagues, clients, and internal partners). For me, the answer became simple: I had always enjoyed mentoring friends and colleagues in their career development. This was something I could do all day long without even thinking of it as "work."
With this new insight, I sought professional training in the coaching field, and then once again drew upon my networking and relationship-building skills to land the perfect job for me: a part-time role as a career coach to MBA students at UCLA Anderson School of Management.
My Passion: Helping Others Relaunch
As a career coach to MBA students, I conducted more than 2,000 individual coaching sessions helping MBAs navigate the competitive job market. I also served as a Lecturer for the Parker Career Management Series (which I developed with my colleagues), regularly speaking to large audiences of MBA students about a wi
de-range of career skills, including self-assessment, networking, and interviewing.
I decided to start my coaching business to help mid-career professionals, women and moms relaunch their paths to find meaningful work. With me, clients gain a "compassionate straight-talker" – someone who has great empathy for what you're going through and who also delivers you cutting-edge job search strategies that produce results.
I know firsthand how change can be confusing and stressful. Sometimes you need a mentor, thought partner, cheerleader, confidant, and even accountability partner to help you figure things out and move forward. That's what I love to do (and I'm pretty good at it, so I'm told!)
I would love to be the catalyst that helps you gain clarity and focus to move you along in relaunching your path. It's your time to reinvent your work and reignite your life!
Interesting Facts
East Coaster at heart — Born in Boston, MA and raised in Weston, MA
Spent 3 years of childhood on Kwajalein, Marshall Islands
Myers Brigs: ENFP
Played varsity lacrosse at MIT
Climbed Mt. Kilimanjaro with 38 B-school classmates
Was pre-med in college. First internship was at Beth Israel Hospital's Orthopedic Biomechanics lab working on cadaver femurs, studying impact of stress fractures on the femur (hip bone)
Serve on the PTA board at kids' elementary school. Chaired school's online auction fundraiser for 2 years, raising over $200K for Santa Monica's largest public elementary school.
Professional Certifications and Training
Coaches Training Institute
Professional Certified Coach (PCC) Credential from the International Coaching Federation
Career Leader Assessment