Reinvent your Work.

Reignite your Life!
Path Relaunch partners with smart, motivated people on the cusp of career change. We provide professional coaching services that help our clients clarify their career goals and cutting-edge job search strategies that produce real-world results. Let us help you Relaunch!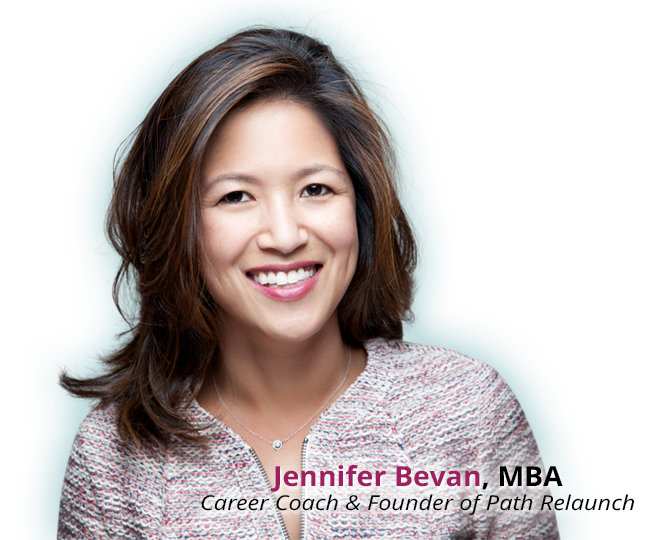 Insights Based on Experience

Jennifer Chow Bevan is an ICF certified career coach with over 15 years of professional experience as a business leader turned career coach and strategist. She has coached hundreds of professionals through career transitions and relaunches and has successfully navigated her own career relaunch. + Learn more about Jennifer
Jenn has an incredible ability to quickly assess clients and relate to them well very shortly into the first meeting… With a balance of keen intuition and intelligent questions, She was able to rapidly diagnose my challenges, help me step back, and figure out what I want five years down the line…and build a plan to get there.
Working with Jenn has been a wonderful experience. Through multiple mock interviews she prepared me for difficult and unexpected questions. Because of her expert help and support throughout the job search process, I received an offer from my dream job. I would highly recommend Jenn to everyone!
Jennifer's Career Advice Has Been Featured In:
---