Professional Bio
Insights based on Experience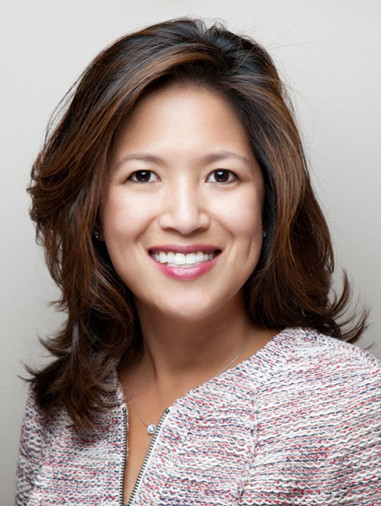 Jennifer Bevan, MBA, PCC
Executive Career Coach and Founder of Path Relaunch
Read Jennifer's Personal Story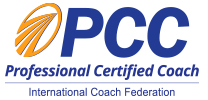 ---
Meet Jennifer
Jennifer Chow Bevan is a certified career and leadership coach passionate about empowering professionals to achieve clarity and focus, maximize performance, and bring more of who they truly are into their careers. As founder of Path Relaunch, Jennifer has coached hundreds of professionals through their career development and transitions. She also supports management consultants in transition, working specifically with consultants from A.T. Kearney and Bain & Co. She is also an executive coach with the Exetor Group, where she facilitates leadership development programs at Facebook empowering leaders to scale and connect more deeply in an ever-innovating environment. With over 15 years of professional experience in diverse industries and functions, she brings to her coaching a unique combination of business acumen, success navigating career transitions, and a keen intuition – enabling her take a strategic and practical approach to serve her clients.  Previously, Jennifer was as a career coach at UCLA Anderson School of Management, coaching and lecturing on all aspect of career management from self-assessment, to interview skills, to offer negotiation. Jennifer's business experience includes roles in investment banking at J.P. Morgan, management consulting at A.T. Kearney, and Bain & Co, and brand management at Neutrogena Corporation where she led cross-functional teams to launch over 7 new beauty products. Jennifer holds a B.S. in Mechanical Engineering from M.I.T., and an MBA from the Wharton School. She is a graduate of The Coaches Training Institute and holds the Professional Certified Coach (PCC) designation from the International Coach Federation. Originally from Boston, she lives in Santa Monica, California with her husband and two young children where she enjoys year-round tennis, hiking, and walks on the beach.
Jennifer's clients have been employed by or hired into the following companies (select list):
Accenture
A.T. Kearney
Bain & Co
Blackrock
CHANEL
Citizen Relations
Davita Healthcare
Deloitte
Facebook
Gap
Gibson Dunn
Google
LinkedIn
McKinsey
Nestle
Plaid Technologies
Sidley Austin
Stichfix
The Chan Zuckerberg Initiative
The Rand Corp
The Walt Disney Company
TOMS
Twentieth Century Fox Film Company
UBER
United Way Los Angeles
Career Exploration "Not only is Jenn brilliant, professional, and just plain cool, but she has an incredible ability to quickly assess clients and relate to them well very shortly into the first meeting. I had spent numerous hours and dollars on other career coaches, and Jenn quickly set herself apart. With a balance of keen intuition and intelligent questions, She was able to understand my challenges, help me step back, and figure out what I want five years down the line. We were then able to plot a logical and reasonable course to get there, providing a balance between present expectations and future hopes. In very certain terms: Jenn has been one of the few people in the world who has been able to get through to me. I would recommend her to anyone." — Nick G., VP Business Development
Brand Management Candidate
"Working with Jenn has been a wonderful experience. She helped me rephrase my behavioral interview answers in a more succinct effective way, while retaining the essence of who I am. With case questions, she was able to give a logical structure to my answers while also help me talk more like a marketer and show my consumer insights, which really paid off in interviews. She also helped me prepare for unexpected questions, by doing multiple mock interviews. Because of her expert help and support throughout the application and interview process, I received an offer from my dream job. I would highly recommend Jenn to everyone!" — Breanna G., Associate Brand Manager at Mattel Inc.
Technology Product Manager Candidate
"My interview preparation with Jenn was critical to my recruiting success and multiple offers from Microsoft, Amazon and other tech companies. She helped me craft stories that would highlight my leadership and interpersonal skills, as well as my ability to handle adversity and failure. She also was incredibly helpful in teaching me a structured, yet creative thought process for answering interview questions geared at tech marketing…that was a large part of my success." — Jason W., Product Manager at Microsoft Corporation